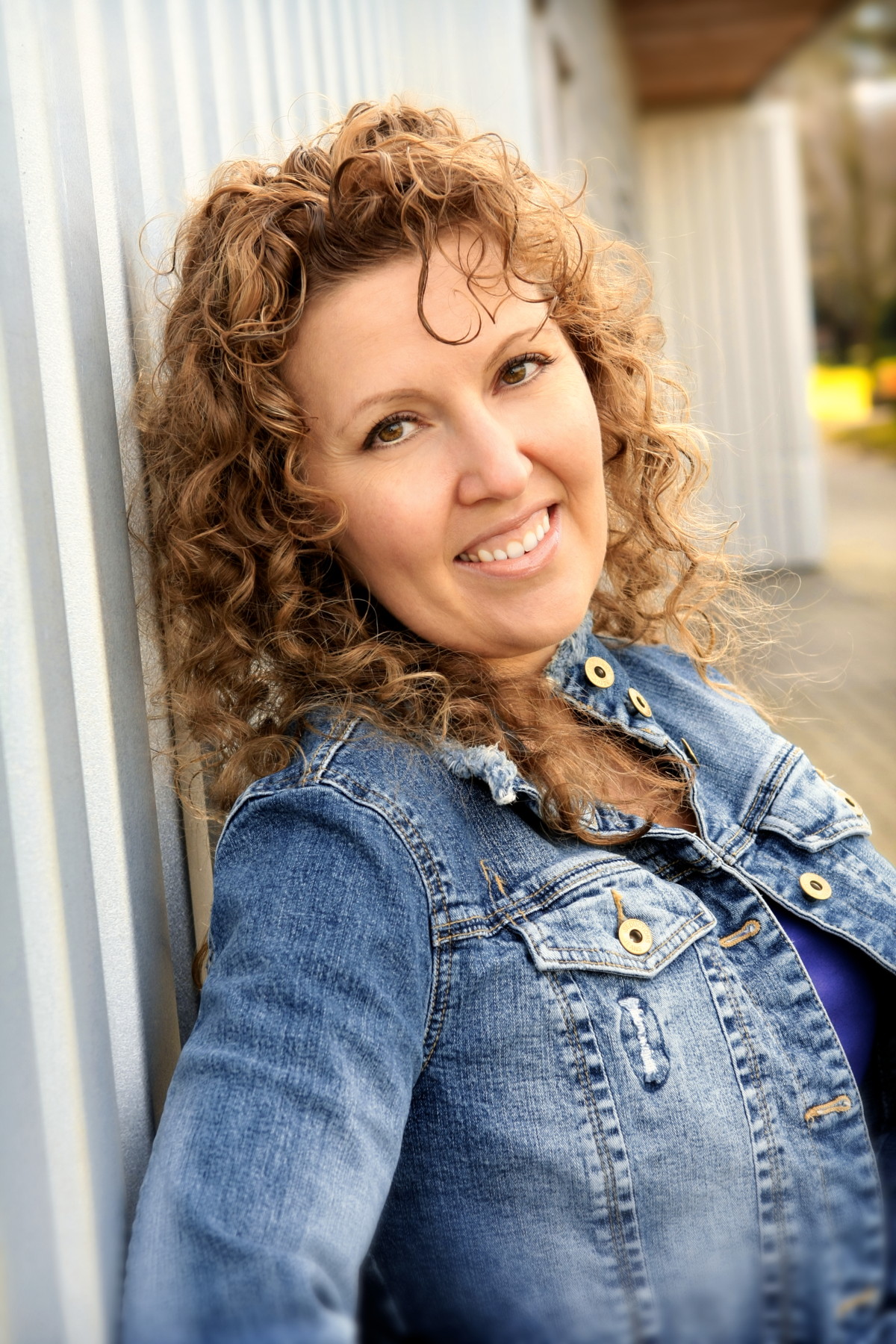 The Official Bio…
Denise Jaden wrote her debut novel, Losing Faith, in twenty-one days during NaNoWriMo in 2007, and she loves talking with writers and students alike about drumming up story ideas and her just-get-to-the-end fast-drafting process. Jaden's other young adult novels include Never Enough, A Christmas Kerril, Foreign Exchange, and Avalanche. Her nonfiction books for writers include Writing with a Heavy Heart and the NaNoWriMo-popular guide Fast Fiction. Her latest how-to writing guide is Story Sparks, out in 2017. In her spare time, she homeschools her son (who is also a fast drafter of fiction), acts in TV and movies, and dances with a Polynesian dance troupe. She lives just outside Vancouver, British Columbia, with her husband and son.
I LOVE meeting writers and readers of any kind. If you've found yourself at my website, please stop by my contact page and drop me a note to say hello.
The Detailed–AKA Long-Winded–Bio:
I am, or have been, everything from a professional Polynesian dancer and fitness and strength competitor to a mushroom farmer and church secretary.Most of my time now is spent homeschooling or playing with our thirteen-year-old son or in front of my computer writing. I've been writing for about fourteen years. I've published fiction for teens and nonfiction for writers, as well as short stories and articles for magazines.My pet peeves include clutter (somebody please tell my husband this!), wet socks, and being cold (which is a common occurrence in B.C.!)
My writing has appeared in Mississippi Crow Magazine (Spring, 2008), The Greensilk Journal (Fall 2007 – where LOCKED AWAY, won an Editor's Choice Award),and The Tidepool Fiction Ezine. My novels from Simon & Schuster include LOSING FAITH and NEVER ENOUGH, and have received various nominations and awards through Romance Writers of America, INSPY, and SCBWI. The first draft of my debut novel, LOSING FAITH, was written in 21 days during NaNoWriMo 2007. My first non-fiction book, WRITING WITH A HEAVY HEART: Using Grief and Loss to Stretch Your Fiction, was out in October, 2012. My second non-fiction book for writers, FAST FICTION was released in 2014 from New World Library, and then another YA, FOREIGN EXCHANGE was an Editor's Pick from Evernight Teen. My latest young adult novel, AVALANCHE, was released from Leap Books in 2016.
I live just outside Vancouver, Canada with my husband, Ted, and our thirteen-year-old son, who I homeschool (and who fast drafts his own stories during NaNo each year).
I'd love to hear from you!
[pirate_forms]